Saturday, the eighth of May, The Turtle
Enoteca
plays host to Dan Gibb of
South American Wine Importers.
Dan is bringing four wines with him while The Turtle is pairing
empandas
to complement these wines. The cost is $15.00 per person. Time is between 5:00-7:00 pm come and go, meet Dan, discuss wines, taste
empanadas
and more, hang out on the patio and in the wine room.
Tasting Notes Chilean Wine Tasting May 8, 2010 at The Turtle Restaurant
2009

Cantaluna

Sauvignon

Blanc
received a Silver Medal - Wine of Chile Awards 2008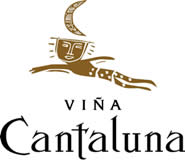 Sauvignon
Blanc
finds its apogee in brisk, vibrant wines that are at their best when consumed young. The color is light yellow with an intensely fruity nose and offers scents of melon, peach, fig and tangerine, plus a hint of anise. Sappy citrus and pit fruit flavors show good depth and energy, with a refreshing bite of white pepper adding further lift. Finishes with good cling and a bit of heat, echoing the melon note.
Chile's Central Valley as well as the Casablanca and San Antonio Valleys to the north are emerging as the source of vibrant,
unoaked
Sauvignon
Blancs
at very reasonable prices.
The

Colchagua

Valley
is located between the southern latitudes of -34º 15' - 34º 50' , and the eastern longitudes of 72º 00' - 72º 15', 130 km south of Santiago .
The combination of an excellent climate with different soil types that are irrigated with melted mountain ice, make the
Colchagua
Valley a true paradise for quality
winemaking
.
With its bracing acidity,
Sauvignon
Blanc
is a natural partner for fresh goat cheese, as the acidity slices perfectly though the chalky texture of this style of cheese.
Sauvignon
Blanc
also works well with shellfish and delicate seafood.
We are serving this
Sauvignon
Blanc
with goat cheese and beet
empanadas
.
2006

Amayna

Chardonnay
received 93 points from Robert Parker's The Wine Advocate, October, 2008
This 2006 Chardonnay exhibits mineral, almond, white peach, and poached pear aromas. On the palate it displays elegance, a creamy texture, layers of flavor, and a striking resemblance to Grand
Cru
white Burgundy. It is a terrific value at the price.
Amayna
is a new super premium Chilean brand that is owned by the
Garces
Silva family. The winery that bears the family name was founded by Jose Antonio
Garces
who acquired the property in the San Antonio-
Leyda
Valley in 1997, and in doing so become a pioneer in the area's
vitivinicultural
development
On the seaward side of Chile's coastal range and only 14km from the ocean,
Amayna
is produced from some of Chile's most temperate vineyards. Situated on rolling hills with a clay loam soil,
Amayna
's vines are also supported by a long cool ripening season that offers an ideal environment for perfumed and elegant
Sauvignon
Blanc
and
Pinot
Noir
. A particularly delicate grape, Chardonnay readily expresses the characteristics of the growing region as well as the specific techniques employed in the winery.
Winemaking
An important feature of the
Amayna
winery is that it is built into a hillside, there is a natural downward slope that permits use of gravity to move must and wine, a critical aspect of the
winemaking
process. Gravitational flow implies that pumps are not used in the
winemaking
process, providing greater hygiene and less astringency, but most importantly greater elegance to the final.
We are serving this excellent Chardonnay with sweet corn and cheese
empanadas
PARQUE

2008

Carmenere
Dried plum, strawberry & fresh blackberry blend with green pepper & earthy notes of fresh tree sap & dried leaves. Notes of dried sage & thyme round out the flavor of this mouthwatering
Carmenere
.
The
carmenère
grape was imported to South America in the 1850s, along with other Bordeaux varieties, prior to the European outbreak of
Phylloxera
. The history of
Carmenere
wines is interesting.
Carmenere
was one of the six
nobel
grapes of
Bourdeaux
, France, brought to South America in the mid 1800's by the French to become a very important part of South American wine character.
Carmenere
has fallen out of favor in France due to the time it ripens and the
phylloxera
plague which destroyed most of the vineyards in Europe during the late 19
th
Century.
Carmenere
is only produced in extremely small quantities around the world outside of South America.
Carmenere
is a mellow grape with soft tannins and very herbal accents. Chile is really the only country producing
Carmenere
wines in quantity
If you tasted a Merlot wine from Chile before 1994, chances are you were actually drinking a
Carmenere
wine. This mix up
happened
because
Carmenere
grapes
look
just like Merlot grapes. The vintners in Chile weren't being dishonest, it took genetic analysis to tell them apart. In 1994 French
ampelographer
, Jean Michel
Bourisiquot
discovered that these grapevines were actually the "Lost Grape of Bordeaux",
Carmenere
. Vineyards had been
interplanted
with both grapes. Now wineries are doing their best to sort out which grapes they receive from their growers are Merlot and which are actually
Carmenere
.
Carmenere
wines are table wines and very good wines to serve with vegetarian dishes, something like stuffed peppers or vegetarian
casseroles
, or ethnic food like burritos, tacos with beef or chicken, couscous with meat, Gyros, Moussaka, Blackened Cajun Steak, Meat
Tarjines
, Meat Tandoori. Another great way to enjoy
Carmenere
is in your
bath,
both
in the bath
water and i
n a glass in your hand
. Now
that
is putting on the Ritz.
We are serving this
Carmenere
with beef
empanadas
.
Pérez

Cruz Cabernet

Sauvignon

Reserva

2008
Valle
del
Maipo
, Chile
The regional identity of the
Maipo
Alto region, in the production of high-end red wines is
highlighted in this wine; its Mediterranean climate and
piedmont
stony soils contributes to its unique characteristics, structure and aromas. This is the
terrior
of
Viña
Pérez
Cruz, a family owned company that has been marked by the consistent quality of its wines, led by their balanced and well-structured Cabernet
Sauvignon
Reserva
.
This is a big bold gutsy wine and it's proud of it. Deep aromas and flavors of blackberry, chocolate, cherry. Just enough alcohol to warm the mouth and throat without being offensive. Get a nice cut of meat and invite some friends over. Perez Cruz is coming to dinner.
Pérez
Cruz was declared 2008 Winery of the Year" by Wine & Spirits. This Cabernet earned 93p points.
We are serving this Cabernet
Sauvignon
with grilled beef skewers.